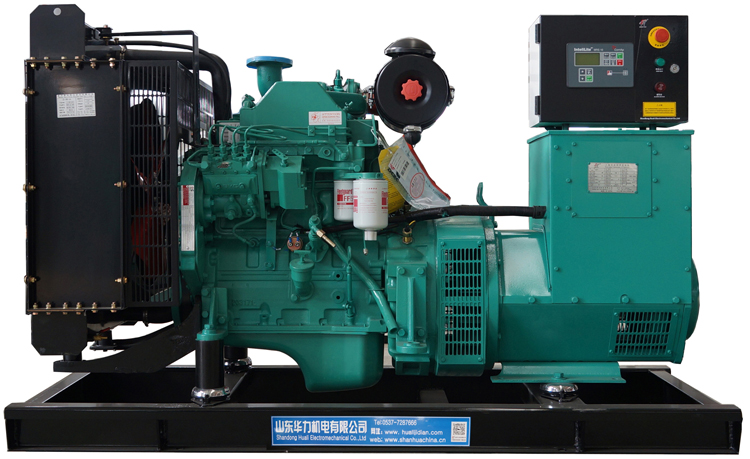 CUMMINS
Huali CUMMINS Series select the CUMMINS engine.
Huali has been cooperate with CUMMINS for more than 10 years,
Huali CUMMINS series diesel generator set high reliability,low applied cost has won the industrial and mining enterprises and other industry preference.
Huali CUMMINS series diesel generator set as excellent transient corresponding sacrifice,advanced economy,power performance and reliability, long service life etc.
Perkins
Huali Perkins series diesel generator set is positioned to its value of:
1. Leading adaptability in the industrial
2.Reliability
3.Lifetime low cost operation and service
4.Around global technical & service support
Design of Huali Perkins series diesel generator set is to provide our gen-set user a low investment/running cost solution,this goal is achieved by the advantages as follow:
- The right technology for specific industry; for example, low emission product mechanical fuel system makes the maintenance more convenient
MTU
The MTU history can be traced back to the 18th century. With the excellent and advanced technology, the MTU engine is one of the best quality products in the world. All HUALI MTU series diesel generator set will get 24 hour engine technical/after sale/parts support from more than 650 MTU dealer and service agent around the globe.
Engine Feature
1. MTU 2000 and 4000 series engine launched in early 1997, is the world's rare containing
MDEC electronic monitoring management system of diesel engine,series 4000, is the world's first application of sync rail fuel injection system technology of large diesel engine.
2. ADEC collection and self-inspection the main parameters while operation, realize complete combustion by the highly advanced electronic fuel injection. This technology ensures that MTU engine has the best fuel consumption rate, minimum start-up and the smoke, when the sudden load the best cold start performance.
3. The fuel economy and environmental performance in the current outshine others in the world, no overhaul period up to 30000 hours, far more than the other diesel engine 10000 to 20000 hours. MDEC system also provide a fault diagnosis and fault code display function.
4. MTU2000 and structure of 4000 series engine: water cooler, emission turbo, four stroke, V block 900 Angle, the 2000 series intake mainly air to air cold type, 4000 series water to air cold type.
5. MTU2000 and 4000 series engine emissions reached German air force TA LUFT standard, the
California Air Resources board CARB, US environment protection Bureau EPA and EURO
environmental protection standard II.
YUCHAI DIESEL
HUALI diesel generator set adopt YUCHAI diesel engine in Chinese market.
Formerly [Yulin Quantang Industrial Cooperative" found in 1951,Guangxi Yuchai Machinery Co.,Ltd.(Yuchai Machinery) is a Chinese-foreign joint venture.China Yuchai International Ltd. was listed on the New York Stock Exchange (NYSE:CYD) in 1994 as Chinese first engine enterprise listed abroad.Yuchai is Chinese largest independent diesel engine manufacturing base with the most complete product spectrum in China. Power range is from 10kW to 2646kW.
Other brands
Huali diesel generator set adopt other brand chinese brand ,such as SDEC ENGINE,WEICHAI POWER etc.As client request, we can produce diesel generator set.Huali other brands series diesel generator set as excellent transient corresponding sacrifice,advanced economy,power performance and reliability etc.